In recent years, the beauty industry has witnessed a significant shift towards organic and natural products. This trend has extended to the realm of permanent makeup pigments, where individuals are seeking safer and healthier alternatives to inorganic cosmetic inks. Organic permanent makeup pigments and inks have revolutionized the industry, allowing individuals to enhance their features while prioritizing their well-being and the environment. In this article, we will explore the benefits and growing popularity of organic permanent makeup, providing you with insights into this exciting new approach to beauty.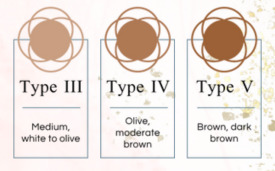 A Safe and Sustainable Choice
When it comes to permanent makeup, the quality and safety of the pigments used are crucial. Organic permanent makeup pigments are made from natural mineral or plant-based ingredients, avoiding harmful chemicals and additives.
By opting for organic pigments, individuals can minimize the risk of adverse reactions and ensure a safer experience for both artists and clients. Moreover, with vegan ingredients and cruelty-free manufacturing, these pigments promote sustainability and ethical practices within the beauty industry, making them an ideal choice for those who value the well-being of their skin and the environment.
What Are Organic Permanent Makeup Inks?
Organic permanent makeup inks are developed to meet the growing demand for safer and more sustainable options. These inks, formulated using natural and organic ingredients, provide long-lasting color and excellent results. By choosing organic permanent makeup inks, individuals can enjoy the benefits of vibrant and fade-resistant colors without compromising their health or contributing to environmental harm. Choosing EU REACH Compliant organic PMU pigments raises the safety standard to new levels.
The Advantages of Organic Permanent Makeup Inks
Opting for organic EU REACH Compliant permanent makeup inks, such as those made by Quantum, offers several advantages:
Safety and Skin Compatibility: Organic inks are free from harmful chemicals, reducing the risk of allergic reactions and skin irritations. They are suitable for various skin types and minimize the chances of adverse side effects.
Longevity: Organic permanent makeup inks are formulated to provide long-lasting color retention. Their high pigment ratio ensures that your makeup stays vibrant and fresh-looking for an extended period.
Sustainability: Organic permanent makeup inks prioritize the use of natural and ethically sourced ingredients, promoting sustainable practices within the beauty industry. By choosing these inks, you actively contribute to a greener and more environmentally friendly approach to beauty.
Versatility: Organic permanent makeup inks are available in a wide range of colors, allowing you to achieve the desired look for your eyebrows, eyeliner, scalp, or lip color. Whether you prefer a natural or more dramatic effect, there is an organic ink shade to suit your style.
Proper Aftercare for Organic Permanent Makeup
To ensure the longevity and quality of your organic permanent makeup, it is essential to follow proper aftercare instructions. Aftercare typically involves gentle cleaning, moisturizing with a high-quality aftercare product, and protecting the treated area from sun exposure and excessive moisture. By adhering to these guidelines, you can enhance the healing process and maintain the vibrancy of your permanent makeup, allowing you to enjoy the results for years to come.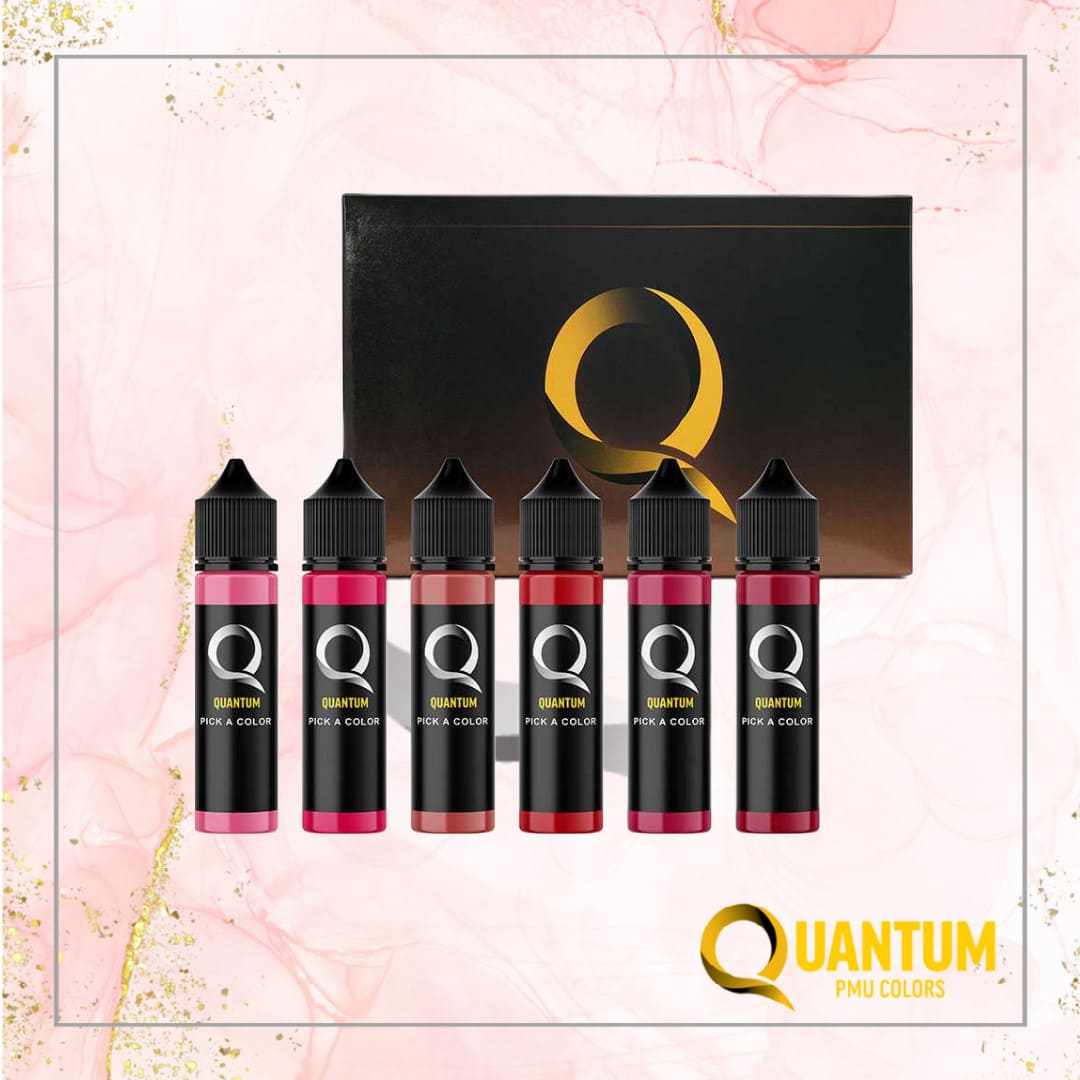 Introduction to Quantum Organic Permanent Makeup Pigments
As a company highly committed to safety, quality, and gorgeous color, Quantum PMU offers a broad range of EU REACH Compliant colors under our Platinum Label. While many of our cosmetic ink colors can be multi-purpose, and used for PMU or paramedical tattooing, we have divided them up into these categories:
Color Correctors & Camouflage: Our eyebrow and lip color correctors solve or prevent a variety of issues related to unwanted colors. Our most popular lip color corrector is Lollipop, which neutralizes dark lips to prepare them for lip pigment. Enjoy our line of color correctors to ensure that your client is completely satisfied with their results.
Eyebrow permanent color: Our eyebrow permanent makeup pigments include a range of 12 colors that will ensure that you can blend the perfect shade for any client. If you are unsure about selecting PMU colors online, our blog on how to choose eyebrow colors and the most popular choices will serve as the perfect tool to put your mind at ease.
Permanent Eyeliner: While many of our eyebrow shades will also work as eyeliner, the most popular choices for permanent eyeliner are listed in the eyeliner section of our website. These eyeliner colors work on a variety of skin tones.
Lip PMU Colors: Aside from the lip color correctors mentioned above, we have an entire line of permanent makeup pigments for lips With such a wide variety, it can be challenging to choose the perfect color. Allow our blog on choosing the best lip color for your client to be your guide.
Scalp Pigments: For clients who are looking to achieve the appearance of fuller-looking hair, our scalp micro pigment line is a perfect choice. Whether your client has alopecia, has undergone cancer treatment, or would like fuller hair for any other reason, let Quantum guide you in selecting the best scalp pigments.
At Quantum, we make selecting the perfect color of organic permanent makeup pigment easy by providing color charts. If you still can't choose, get a variety! All of our EU REACH Compliant Platinum Label permanent makeup ink is also available in sets.
Key Takeaways
Organic permanent makeup offers a safe, sustainable, and natural approach to enhancing your features. With the availability of organic permanent makeup pigments and inks, individuals can now prioritize their well-being, minimize the risk of adverse reactions, and contribute to a more eco-friendly beauty industry. By choosing organic permanent makeup, you can help your clients embrace their natural beauty while enjoying long-lasting and stunning results.