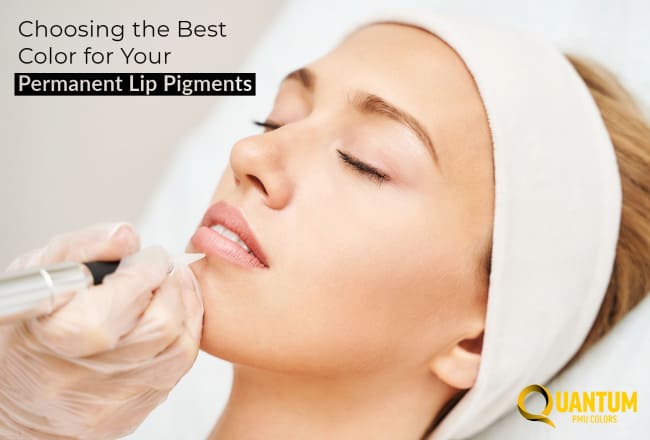 With all the gorgeous unique colors available on the market for permanent lip pigments, it can be daunting to find the perfect color or colors for your clients. Choosing the perfect color can give them luscious lips that suit their coloring and lifestyle perfectly. However, choosing the wrong color can end up looking unnatural and less than perfect. So how do you guide your client to make the right decision when choosing a color? Following these guidelines will ensure that your client is completely satisfied with their new lip look:
What Should My Client Know Before Selecting a Color?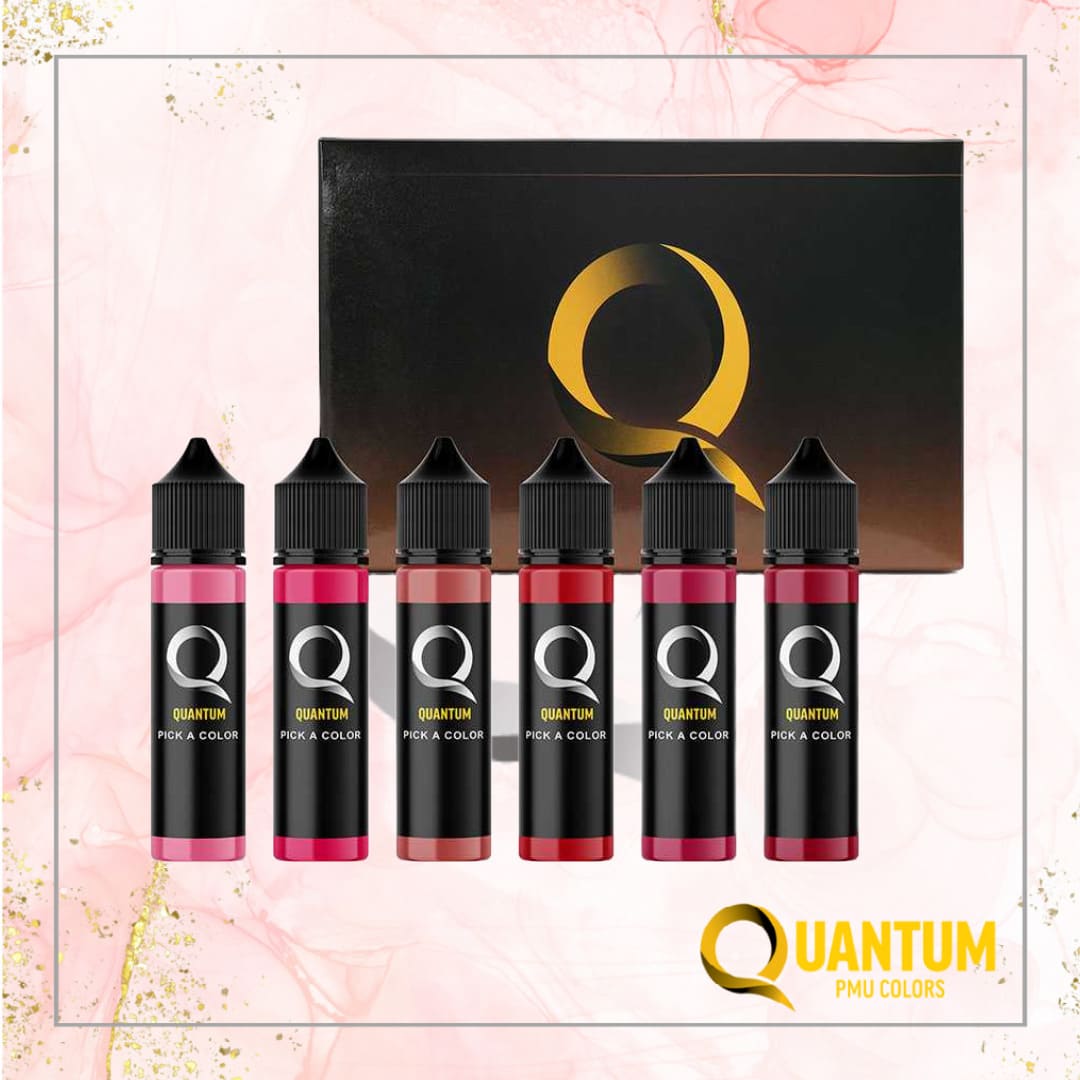 The first important step in selecting a color with your client is to make sure to set clear expectations about what permanent makeup will do for their lips and what it won't. While we go into much more detial in our blog about What To Expect When Getting Permanent Lip Makeup, here is a quick summary:
Permanent makeup pigments are actually semi-permanent. While we make our lip pigments to last, permanent makeup pigments and the application are not the same as traditional tattooing. Although there are many differences between permanent makeup and traditional tattooing, the most crucial difference to note is that the pigments are not inserted as deeply into the skin. This means that it fades faster. Depending on the shade, the type of permanent makeup application, and your client's lifestyle permanent lipstick will last an average of 2-3 years. However, your client may need touchups sooner or it may last longer.
Colors can be blended to create the perfect custom color. Your client doesn't have to choose just one shade. Sometimes, it takes blending colors and adding permanent makeup correction pigment to achieve the desired look.
Permanent lip makeup is meant to enhance your natural beauty. Expect a subtle, no makeup makeup look with lip PMU. When healed, the application will leave your client with the appearance of fuller lips and a pop of color similar to a lip stain. If they are expecting to achieve the look of bold opaque lipstick, they may be disappointed.
Traditional lipstick may look a little different. While lipstick cannot be worn during the healing process, it is completely fine to wear once the lips have fully healed. Permanent lip makeup provides a great base layer to lipgloss or lipstick. However, because the color of your client's lips is now different, their favorite lipstick may not look exactly the same. They may have to test out a few new shades.
The healed result will be different for different skin tones. Two people with different skin tones will see different results when using the same color. It is important to choose lip pigments that work with both your skin tone and undertone. This topic is expanded upon below.
How To Identify and Choose Colors for Your Client's Undertone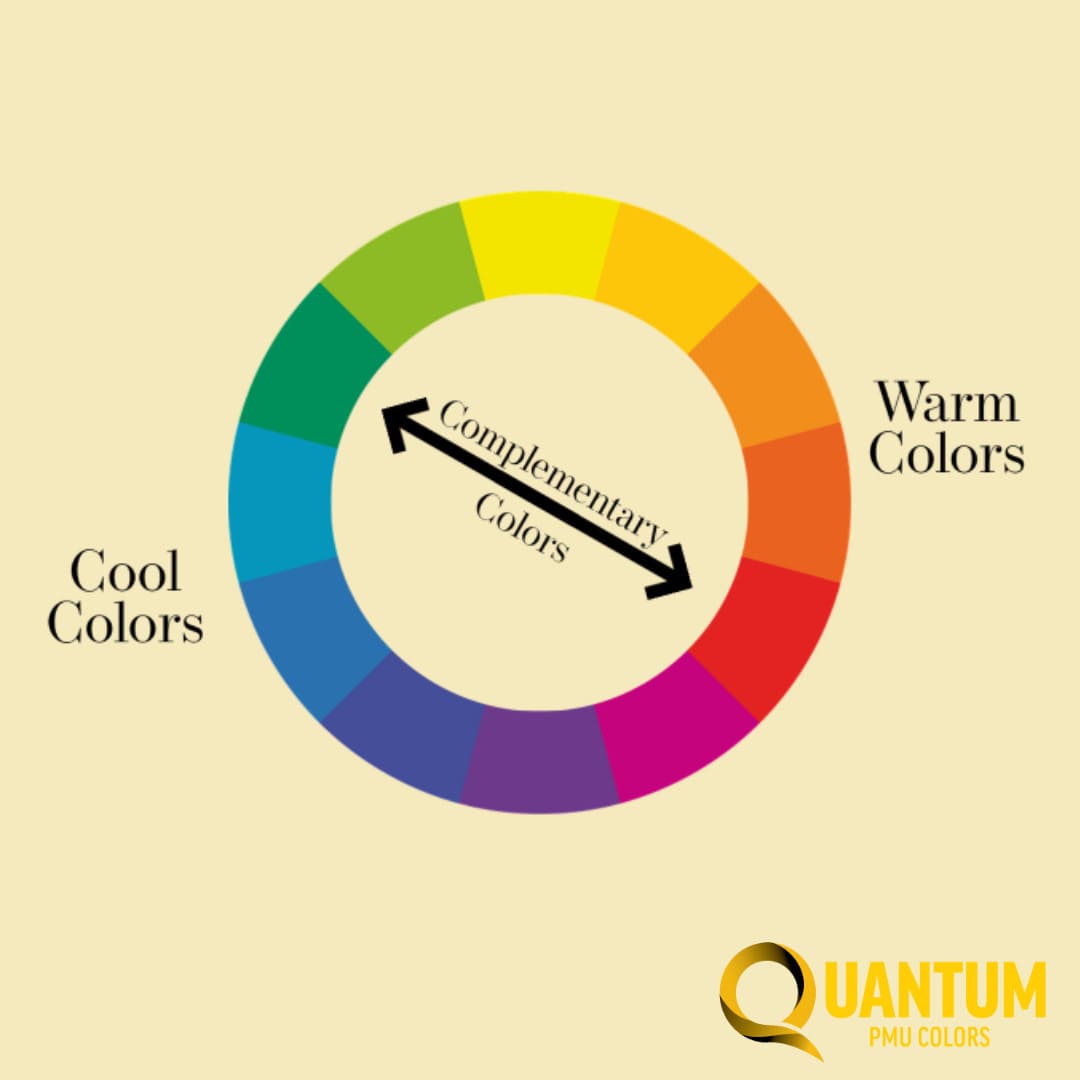 We have all seen a friend who looks amazing wearing a particularly vibrant and bold shade of lipstick only to try it and be sorely disappointed to how it looks with our complexion. Have you ever wondered why? The answer can be found in color theory. Here is how to determine your client's undertone and use color theory to find the perfect shade for them.
Find your client's undertone. The most common way to do this is to look at the veins on the inside of their wrist. What color are they? If their veins are green, your client has a yellow undertone or warm undertone. If the veins are blue, they have a pink, or cool undertone. If they have both, they have a neutral undertone.
Understand which colors to use for their undertone. Looking at the color wheel on the right, you can see that yellow is on the section with warmer colors. That means that warm colors will compliment their natural undertone. Likewise, pink undertones work better with cooler colors. If your client has a neutral undertone, they are one of the lucky ladies who look good in any color!
Identify if your lip pigments are cool or warm tones. Take a look at your pigments. Putting a drop or two on a piece of paper may help you see the color better. Are the undertones of the colors cooler blues and purples or warmer oranges and yellows? If you are already using Quantum PMU Lip Colors, we have made it easy. Whether a color is a cool tone or a warm tone will be listed on our downloadable Color Charts!
Find Your Client's Fitzpatrick Skin Phototype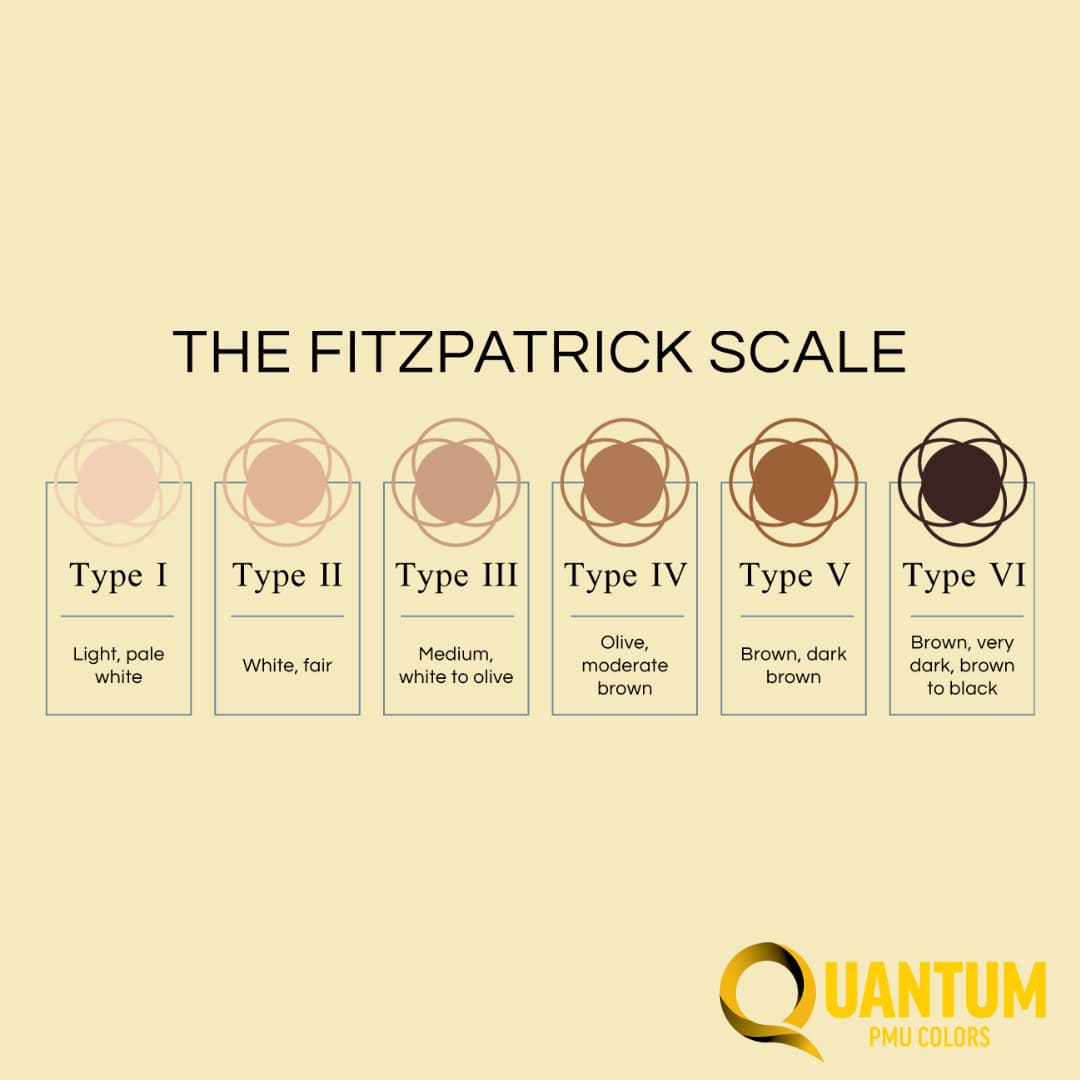 The Fitzpatrick Scale was created by dermatologist Thomas Fitzpatrick in 1975. This scale is a measurement of the amount of melanin or pigmentation in a person's natural skin tone before sun exposure. It also takes into consideration other factors like eye color and hair color. You can also find the Fitzpatrick Skin Types our colors are best suited for on the same downloadable Color Charts. Using the descriptions below will help you determine your client's Fitzpatrick Skin Type:
Type I: Light, pale white skin that always freckles or burns and never tans. Light blue, light gray, or light green eyes and red or light blonde hair.
Type II: White, fair skin that tends to freckle or burn, but rarely tans. Blue, gray, or green eyes and blonde hair.
Type III: Medium white to olive skin with golden undertones that can either freckle, burn or sometimes tan. Light brown or hazel eyes and light brown or dark blonde hair.
Type IV: Olive, light, or moderately brown skin that rarely freckles or burns and usually tans. Brown to dark brown eyes and brown or chestnut hair.
Type V: Brown to dark brown skin that almost never freckles or burns and always tans. Dark brown to black eyes and dark brown or black hair.Type VI: Brown or very dark brown to black skin that never freckles or burns and always tans darkly. Brownish-black or black eyes and black hair.
How To Bring It All Together
Create a chart of all the permanent makeup pigments that you have on hand, or download ours! Make sure to include whether each color is appropriate for cool or warm skin tones and the Fitzpatrick Skin Types for which it will work best. That way you will be ready to show them the color options that will work best for them. You can also counteract certain tones or neutralize dark skin tones a bit by using our collection of Color Correctors. Once you choose the perfect EU REACH Compliant Platinum Label Lip Pigments your client is sure to have beautiful results!
To learn more about our organic permanent makeup pigments, stay on top of current permanent makeup trends, or to learn about new products follow us on Instagram or Facebook.