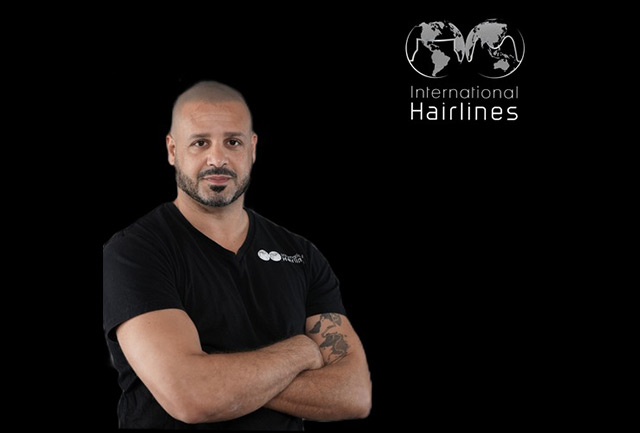 In the realm of scalp micropigmentation (SMP), few names command as much respect as Seif Sidky. Renowned for his exceptional artistry, commitment to quality, and dedication to empowering aspiring artists, Seif Sidky has joined Quantum PMU as one of its esteemed influencers. With a rich history in revolutionizing the SMP industry, Seif's collaboration with Quantum PMU promises to bring innovative artistry and training to new heights.
A Journey of Excellence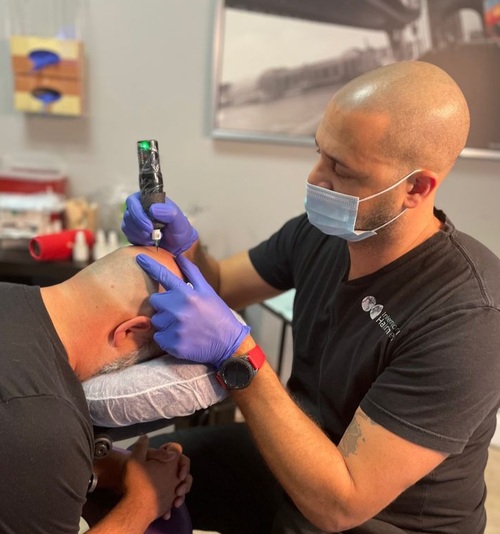 s the founder and owner of International Hairlines, Seif Sidky's journey in the world of SMP has been nothing short of remarkable. With a passion for helping people regain confidence through scalp micropigmentation, Seif has established himself as an award-winning international SMP artist and trainer.
What sets Seif apart is his unrelenting commitment to excellence. His innate attention to detail, combined with a dedication to understanding the diverse needs of his clients, has resulted in outstanding SMP work on individuals from various backgrounds. Seif's work transforms appearances while it empowers individuals to confidently embrace their true selves.
Leading the Way in SMP Education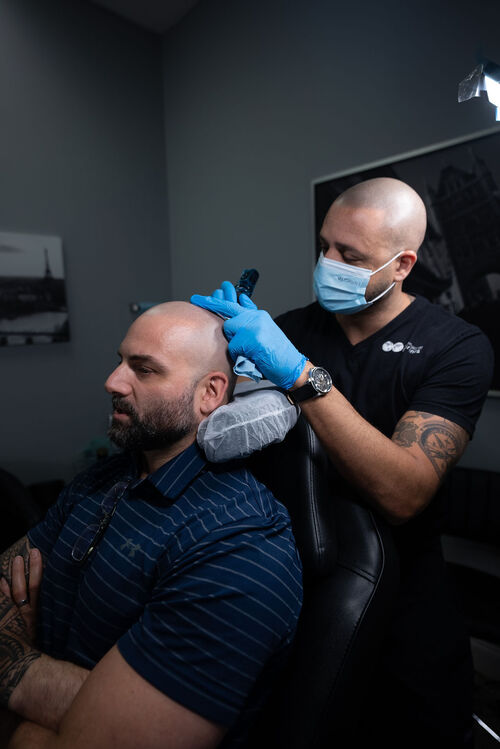 Seif's influence goes beyond his artistic mastery. He has been instrumental in shaping the SMP landscape by establishing the International Hairlines Academy. Through this academy, he imparts his expertise to aspiring SMP artists, ensuring they receive comprehensive training that meets the industry's highest standards.
One of Seif's most remarkable feats is his ability to tackle complex cases. From SMP repair work to addressing the needs of Alopecia patients, scar camouflaging, and burn victims, Seif's skill knows no bounds. He has emerged as a sought-after artist for repairing botched SMP procedures, bringing hope to those who have faced challenges in their SMP journeys.
A Mentor and Advocate for High Standards
Seif Sidky's association with Quantum PMU underscores his commitment to continuous education and maintaining high industry standards. By joining forces with Quantum PMU, Seif is dedicated to enhancing the art and science of SMP while providing a platform for budding artists to flourish.
Through his mentorship and guidance, Seif equips artists in South Florida, Pittsburgh, PA, Alexandria, Egypt, and his hometown of Cairo, Egypt, with the skills and knowledge needed to excel in the SMP field. His determination to contribute to the industry's growth and success is evident in his relentless pursuit of knowledge and unwavering support for rigorous training.
A Bright Future for SMP With Seif Sidky and Quantum PMU
Seif Sidky's collaboration with Quantum PMU is poised to elevate the world of scalp micropigmentation to new heights. His artistic prowess, training commitment, and industry standards advocacy align seamlessly with Quantum PMU's vision of innovation and excellence.
As an influencer, Seif Sidky's already impressive journey is far from over. His dedication to improving the craft of SMP, tireless efforts to empower emerging artists, and unwavering commitment to high standards continue to shape the future of scalp micropigmentation.